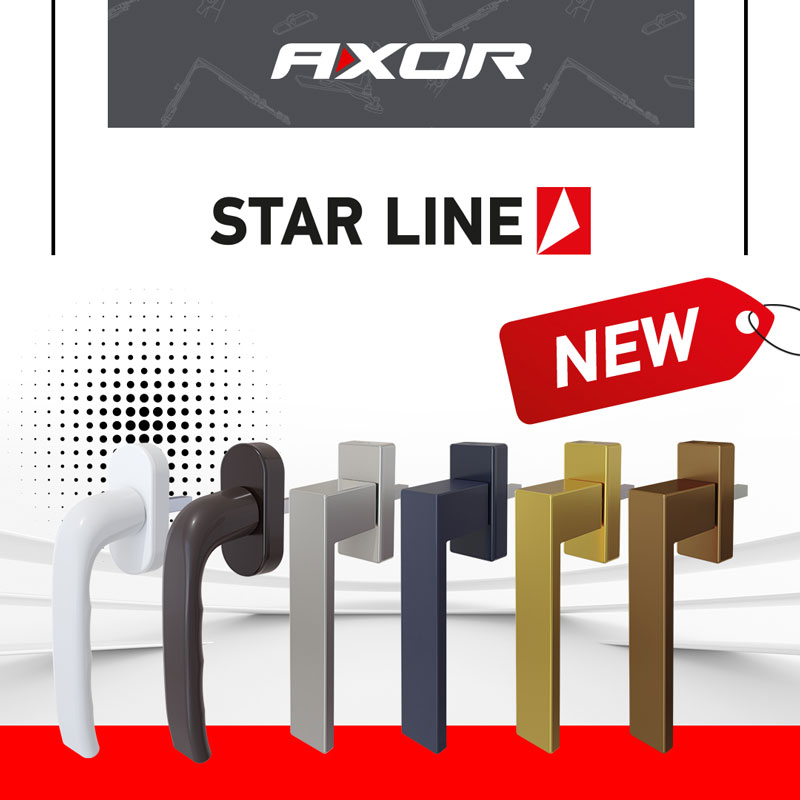 We are happy to present to you a new product from AXOR, this is "Star Line series" of window and door handles!
Choosing the right window handle is an important point, because it will depend on how comfortable you will be using the window. The window handle should be high-quality, functional and harmoniously fit into the design of your room. That is why AXOR's engineers developed "Star Line series", where the most demanding consumers even will find what they need.
The main attention, as always, was paid to the high quality of products, what ensures a long service life of the product, and safety in operation. All handles are made of aluminum and high-strength plastic. In addition, we pay your attention to the fact that AXOR's window handles are painted at own painting line, so at the exit you will get a uniform color that pleases the eye. Our goal is to control every stage of production in order to be sure on 100% of finished product's quality.
The appearance will also not leave anyone indifferent, because two types of handles are presented currently, these are CARINA and ASTRUM. CARINA is a timeless classic with an oval handle shape and soft lines in the design. ASTRUM will delight lovers of more modern solutions, as these handles are made in simple geometric lines, which will harmoniously combine with the modern design of the room.
"Star Line" window and door handles are truly stellar quality and appearance!