![if lte IE 6]> <![endif]> <![if lte IE 6]><![endif]> <![if IE 7]><![endif]> <![if lte IE 7]> <![endif]> <![if lt IE 9]> <![endif]-->
On 21 May, as part of the Export Day held in Dnipro, AXOR INDUSTRY welcomed high-ranked visitors: Natalia Mykolska, a Trade Representative and a Deputy Minister of Economic Development and Trade of Ukraine, and Mariana Kahaniak, Director of the Office for Promotion of Ukrainian Export.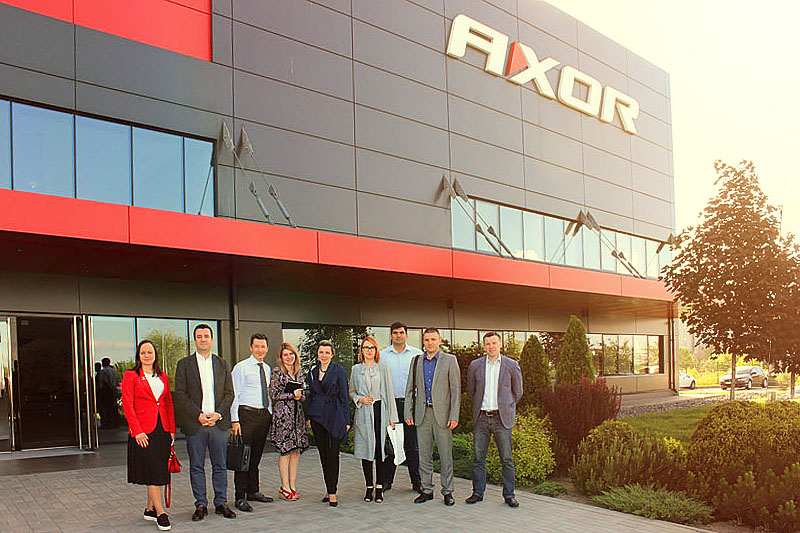 For AXOR, it was a visit of great significance. We were able to confirm once again the status of the largest full-cycle window and door hardware manufacturing plants in Eastern Europe and one of the largest exporters in the Dnipropetrovsk Oblast.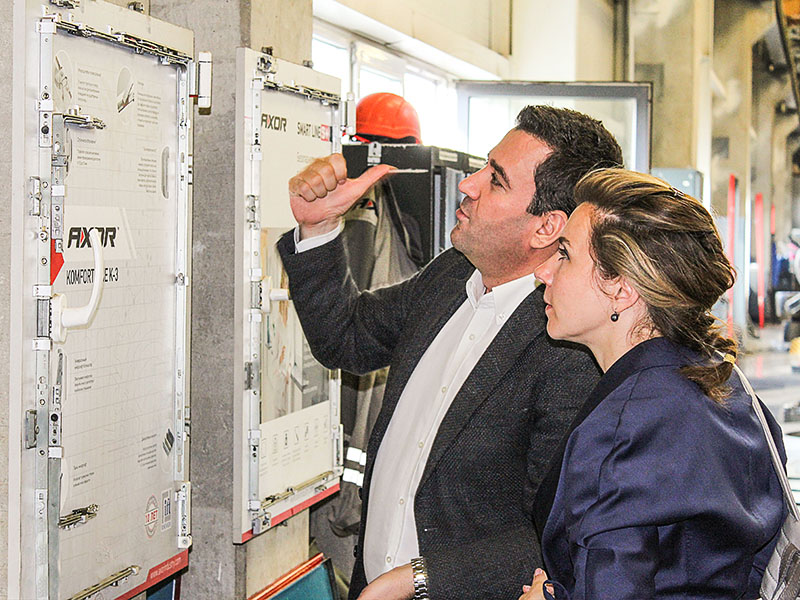 A tour of our production facility for the honorable guests was conducted by AXOR INDUSTRY General Director Osman Yılmaz and Ukraine Sales Director Edem Khaurmadzhi.

Besides the plant's impressive production capacity and production processes, the guests admired AXOR's laboratory testing our products non-stop.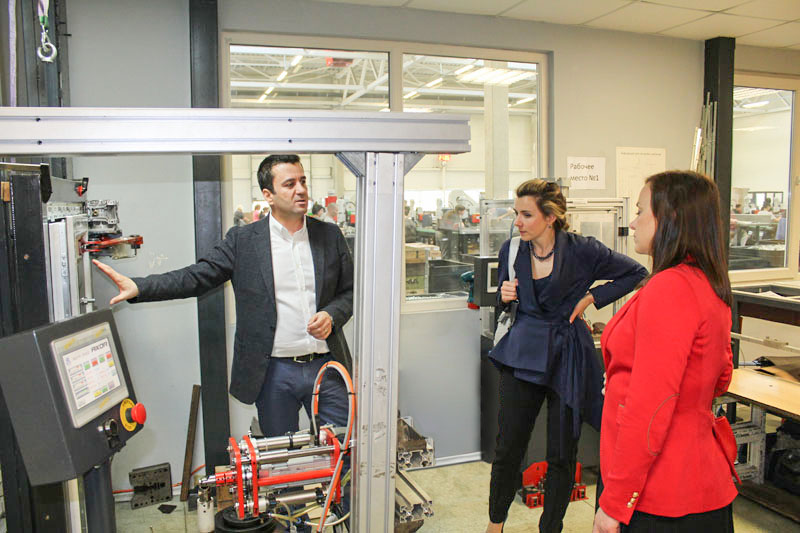 Speaking about AXOR INDUSTRY, Natalia Mykolska said: "A lot of windows sold in Europe come with quality components made in Ukraine. Therefore, let's buy Ukrainian and export Ukrainian. Being an exporter is a difficult, yet interesting and profitable task".


And AXOR INDUSTRY proves that by its own example.
We are grateful to Dnipro Department of the European Business Association (EBA) for their assistance in organizing the visit.