![if lte IE 6]> <![endif]> <![if lte IE 6]><![endif]> <![if IE 7]><![endif]> <![if lte IE 7]> <![endif]> <![if lt IE 9]> <![endif]-->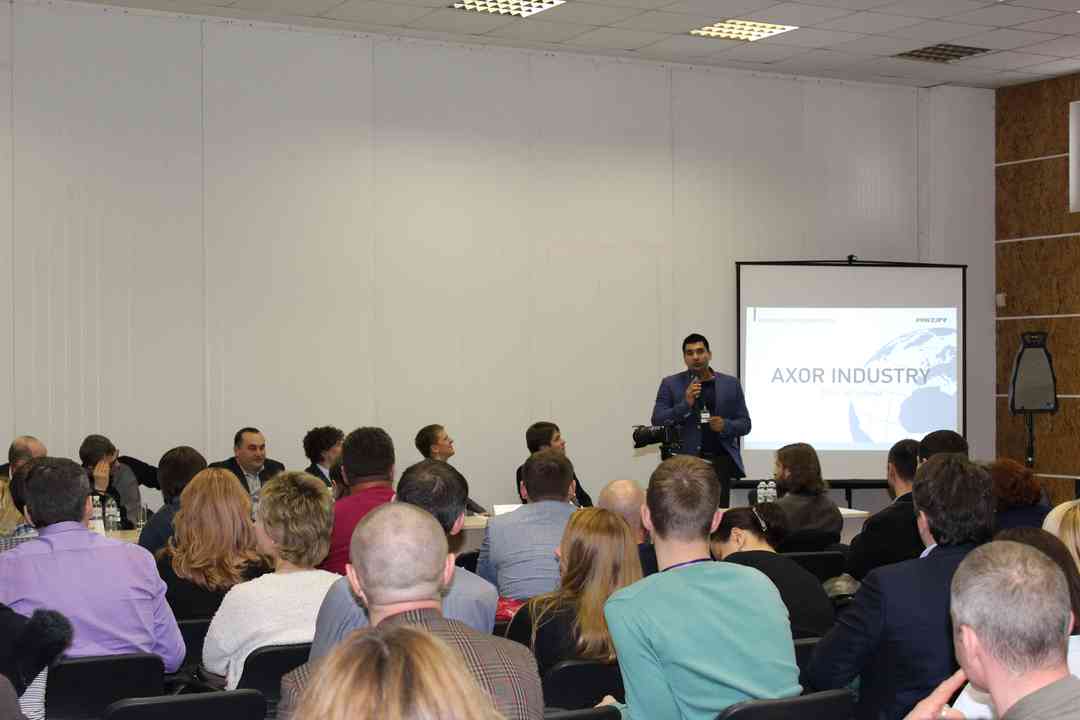 On 31 March 2017, AXOR INDUSTRY attended the Dialogue with the Window Market Leaders, a conference organized by the online portal OKNA.UA. This event, held in Kyiv as part of InterBuildExpo, featured over 150 participants from 25 Ukrainian cities.

The conference was very eventful, informative and included active discussions from the standpoint of all participants of the Dialogue. It addressed all matters of true concern to the window manufacturing industry, ranging from qualification and training of personnel to global objectives of positioning and sales of energy-efficient windows as a quality Ukrainian product.
The attendees had the opportunity to talk directly to the industry's coaching, financing, research and regulatory control specialists and representatives of leading window, profile, IGU and hardware manufacturers.

AXOR INDUSTRY's Head of Sales Ukraine Edem Khaurmadzhi shared the experience in sales of Ukrainian-manufactured AXOR window hardware, and spoke about the steps our company takes to achieve the best results in joint projects with partner window manufacturing companies.

The AXOR INDUSTRY team are confident that consolidation of the window market in today's conditions offers an opportunity for the industry's growth, both in qualitative and quantitative terms.

We would like to thank OKNA.UA for organizing such an important project for the entire window market.