![if lte IE 6]> <![endif]> <![if lte IE 6]><![endif]> <![if IE 7]><![endif]> <![if lte IE 7]> <![endif]> <![if lt IE 9]> <![endif]-->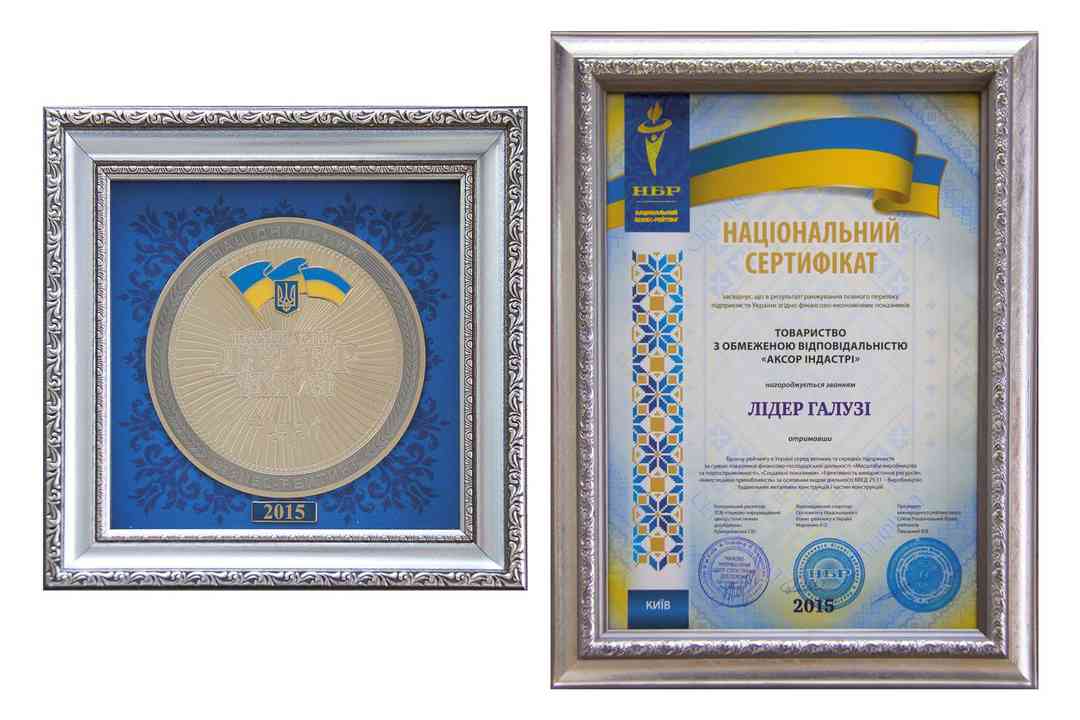 According to National Business Rating, our company was awarded the gold medal and the title "Industry Leader 2015" in the category "Manufacture of Metal Structures and Parts of Structures."

"Industry Leader" is a large-scale, objective and independent rating program aimed at identifying business leaders in Ukraine's economy that contribute to the development of the industry and shape the future of the country.

We believe that our company's success is in the competence of its team that creates the top-quality product. It is also the achievement of the productive cooperation with our partners who share the mission and vision of the business.

The high award confirms that we are moving in the right direction. It gives us inspiration and incentive to achieve even better results in the future.