![if lte IE 6]> <![endif]> <![if lte IE 6]><![endif]> <![if IE 7]><![endif]> <![if lte IE 7]> <![endif]> <![if lt IE 9]> <![endif]-->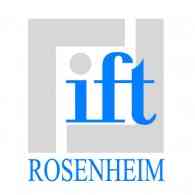 IFT Rosenheim started testing hardware Komfort Line K-3 to confirm its compliance with the international quality standards.
ift Rosenheim is an internationally acting scientific service provider for manufacturers of windows, curtain walls, glass, pedestrian, industrial and commercial doors and gates and all accessories. ift Rosenheim performs tests for the fitness for use of building components and various materials depending on their field of application. In this context the research institute performs testing of windows, curtain walls, building materials and glass. Accredited by the German Accreditation Council (DAR / DAP) ensures international recognition of certificates ift Rosenheim in institutions, authorities and organizations of release to service.